Melinda Barnes
Managing Director
About me
Melinda Barnes is the Licensee and Managing Director of Signature Property Agents.
Melinda started in Real Estate in 2005 as a Property Management Specialist in the Sutherland Shire. After spending the next 6 years working for other agents in the Sutherland Shire and Melbourne CBD Melinda had the opportunity to buy into the Property Management Department at Signature Property. Whilst overseeing the Property Management department, Melinda started specialising in the sales of residential, luxury homes and investment properties.
With the goal of owning her own business, Melinda is now the proud owner of Signature Property Agents. Whether you are buying, selling or renting a home, you can count on Melinda Barnes and her team to deliver a superior real estate experience.
$530pw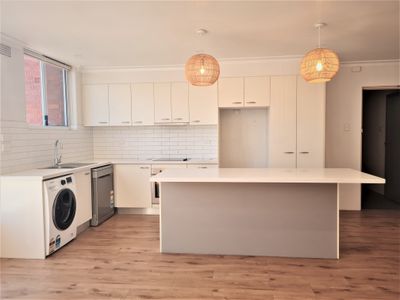 For Rent
$550pw
For Rent
Score of 11 out of 10
We are especially pleased with Signature Property Agents as Melinda Barnes( Mel) put herself out to sell our Property. We also were pleased with her staff being very helpful & present at all times .
We have in the past sold 6 different homes in the St. George & Sutherland areas.
We would give all other agents around 5 to 6 out of a score of 10.
For Signature Property Agents we would give Mel 11 out of a score of
10 thats how good she was.
Therefore any person that requires their homes to be SOLD we would fully recommend the only agent being SIGNATURE PROPERTY AGENTS of 617 Port Hacking Road LILLI PILLI NSW contact (02) 95266233
- Greame and Marcia
Caringbah South
The exception to the rule!
The reality of real estate is that the agent is engaged to provide a service to the seller. And so, as a buyer, you don't necessarily expect an agent to devote quite the same commitment and honesty to your interests, as to the interests of the seller who has engaged them.
However they say it is the exception that proves the rule, and Melinda is that exception. From the outset Melinda was approachable and transparent, and did everything in her power to provide us with full, complete and accurate information about the property. Nothing was too difficult for Melinda, no concern was passed over or minimised, and she was prompt in replying to every query. She even took time out of her weekends to meet with us. We could not have asked for a safer pair of hands to assist us with the purchase of our first home.
- Tim
Jannali
Great service, thank you.
Melinda is a very efficient, knowledgeable and friendly agent. We would be happy to recommend her services to anyone looking to buy or sell in the area.
Caringbah South
Highly professional and great understanding of the Shire Property market.
Definitely recommend!
Melinda recently sold our duplex for us. Immediately we felt comfortable with her approach and trusted her advice. She was professional and very knowledgeable. I would definitely recommend Melinda to anyone who is looking to sell (or buy) a property.
- Vanessa
Miranda
Fantastic and very friendly agent
I found Melinda to be very easy to work with and very accommodating and very knowledgeable about the market. She gave us a price range of what she thought our house would be worth and we sold it for the high price. I would definitely recommend Melinda to my friends and family.
- Mel
Jannali